Why not dream the impossible? – Dr. Jeff Porter
Dr. Jeff Porter is a New Jersey native and currently serves as the Assistant Vice President for Development; Associate Athletics Director at Miami Athletics (OH).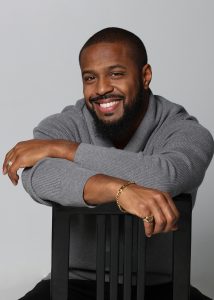 In his role at Miami University, Dr. Porter is responsible for leading all fundraising activities for Miami Athletics, including the solicitation of gifts $1,000,000 +. 
Dr. Porter previously served as the Director of Alumni Engagement; Premium Seating Associate; Major Gifts Officer and Sports Administrator for the Men's and Women's Track & Field/Cross Country teams at Michigan Athletics. In the previous role he was responsible for managing athletic department alumni events, communications, programs available for the student-athlete alums. This information is used by the entire department to target specific segments of alumni for reunions, donation requests, and other engagement opportunities. Dr. Porter was also responsible for generating $4.5 to $5 million annually from the Premium Suite Program at Michigan Stadium and overseeing all aspects of the track & field/cross country programs. 
Dr. Porter completed his Bachelor of Arts degree in Kinesiology in 2007 at the University of Michigan. He went on to complete his Master of Arts degree in Higher Education with a focus in Student-Affairs in 2011 and his Ph.D. in Educational Leadership in 2017 at Eastern Michigan University. Dr. Porter's research focused on student-athlete development and revised a framework geared toward student-athlete academic success. 
A former college athlete himself, Dr. Porter was the 2007 NCAA Champion in the 60m hurdles, a 3-time NCAA All-American, 3-time Big Ten Champion and the recipient of the 2007 Big Ten Medal of Honor. He competed in both the London 2012 and Rio 2016 Summer Olympic Games, becoming one of the few Americans in history to qualify for two consecutive Olympic Games in the men's 110m hurdles.
In addition to his work at Miami Athletics, Dr. Porter currently serves on the World Anti-Doping Agency (WADA) Athletics Council; Board of Directors for USA Archery; and several United State Olympic and Paralympic Committee (USOPC) Working Groups.
Learn more about Dr. Jeff Porter: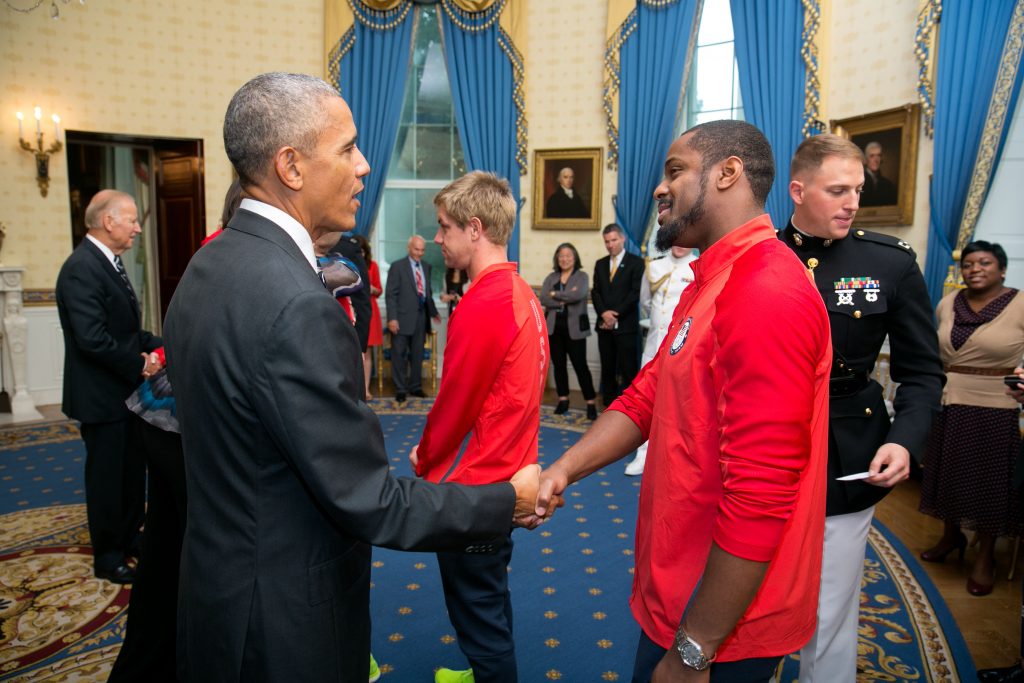 Dr. Jeff Porter had the honor of meeting President Barack Obama when Team USA visited the White House after the 2016 Rio Games.